River Valley
Wine Cellars
Protect your investment with climate controlled andsecure storage, and access a world of options onceavailable exclusively to wine professionals.
Control your wine inventory with our sophisticated inventory management system, and schedule pick-ups, deliveries and other services.
Drop ship your wine directly to our facility and allow us to handle all of your local logistical needs from inventory inspection and storage to delivery to your customer.
River Valley Wine Cellars is an environmentally controlled and secure storage facility for the preservation of fine wine for both short term and long term storage. Conveniently located in lower Westchester County, River Valley Wine Cellars serves individual investors, restaurants,retailers, importers and distributors in the tri-state metropolitan area.
We understand that wine can, and often has, out performed the major financial markets offering significant returns without the volatility of the stock market. Therefore, preserving your investment is our primary focus. Our facility is partially sub-terrain affording ideal conditions for temperature and humidity control, no natural sunlight and free from vibration. While in our possession, your investment is insured against breakage, Fire and theft. We maintain a state of the art security system that monitors all mechanical systems to ensure continuous function of our physical plant. In the event of a power loss, the warehouse is equipped with full backup generated power. Other amenities include a sophisticated inventory management system, pick up and delivery within the tri-state area and expert packaging and shipping for out of state deliveries.
But we are much more than a warehouse of 55°. River Valley Wine Cellars has a comfortable wine lounge fully equipped for casual gatherings to discuss wine and enjoy a glass or two to more formal meetings and presentations. The lounge has a flat screen monitor, high-speed internet access and a small kitchenette for catered affairs. From time to time there will be special functions held at the facility to advance the knowledge and enjoyment of wine, including wine and food seminars, wine making seminars, wine tastings and auctions.
River Valley Wine Cellars is proud of its business. We invite you to contact us for more information or for a tour of our facility.
At the heart of the operation of River Valley Wine Cellars is a proprietary custom designed inventory management system built specifically for our application. Each item brought into the facility is assigned a unique identifying barcode number that will contain all information about the wine including: producer, vineyard, designation, country, region, sub-region, appellation, color, size, variety, and vintage. Vaults and storage racks are also uniquely identified to ensure proper location coding. The inventory management system is tied to an electronic work order system to process requests for pick up, delivery and receipt of wine. The customer extra-netfunction provides the ability to monitor account activity and visually locate all stored inventory.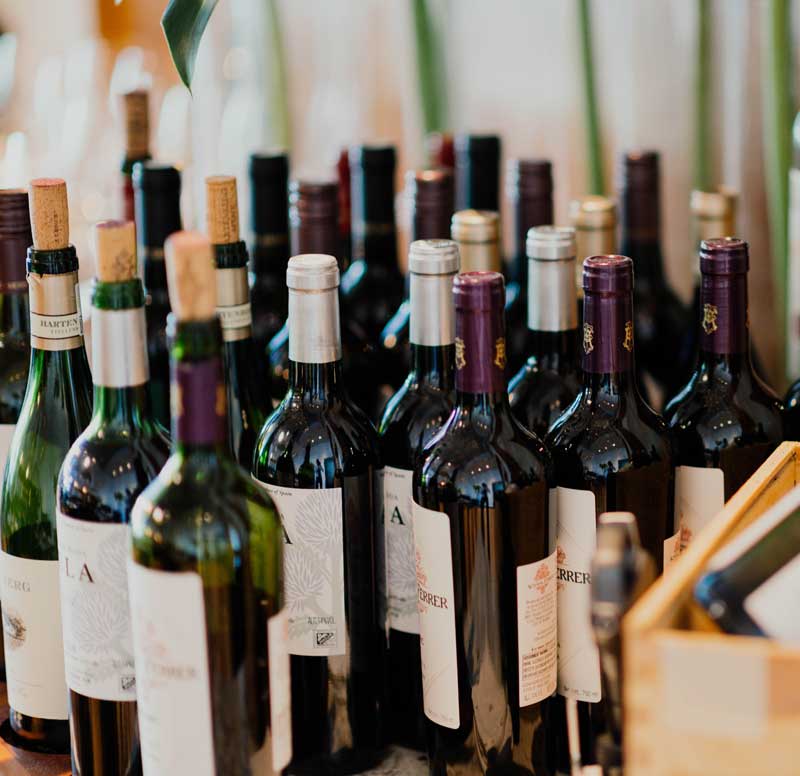 Private Cellar Management
River Valley Wine Cellars has adapted its custom inventory management system as a private cellar management (PCM) system. This system is available to anyone with a private wine cellar. The benefits to clients of River Valley Wine Cellars is the ability to manage both on-site and off-site stored wines so that you know precisely the specific wines you have available. We have included certain additional features with the personal cellar version that enhance functionality including ratings, values, maturity levels, and personal tasting notes.

An added benefit to customers of River Valley Wine Cellars is the ability to review a list of wines stored in the facility. If there is a particular vintage you desire to acquire, River Valley Wine Cellars will assist in transitions amongst clients. All transitions are anonymous and confidential. River Valley Cellars will also form time to create consortiums for the purpose of acquiring private collections. In addition, River Valley Wine Cellars offers valuations, inspections and wine auction opportunities.
River Valley Wine Cellars offers a number of services and storage options for all types of wine storage needs. Whether you have a large collection that you plan to expand or you need short term storage while you move or renovate an existing cellar, we will customize a plan that meets your needs. Please call us today at (914) 345-8700 to learn more about our services and pricing.
As a part of our commitment to our customers, River Valley Wine Cellars provides complete logistics management services including:
Pickup and delivery
Shipping
Receiving
Off site packaging and collection relocation
Electronic work orders are generated for each activity to create an on-going record of all activities for ourselves and our customers. Customers have the ability to view their inventory as well as create work orders through a webportal on the River Valley Wine Cellars website. Delivery, pick up and receiving will be on a scheduled basis during normal business hours. Same day and rush services are also available as the need arises.
When purchasing investment grade wine, insurance is a major consideration. River Valley Wine Cellars offers insurance against theft and breakage for wine in storage or being transported by a River Valley Wine Cellars' vehicle. We recommend that you seek advice from your insurance professional regarding off-site valuables coverage. Should you require additional insurance, River Valley Wine Cellars is able to assist you in securing appropriate supplemental coverage.
The day to day management of the company is led by Michael Mahle, a professional wine storage veteran of more than seven years. A complete bio for Michael is forthcoming.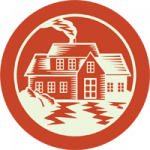 Our facility measures 16,000 square feet of warehouse and office/conference room space. The cellar alone has storage capacity for approximately 50,000 cases of wine. We are fortunate to have a portion of the warehouse space partially subterranean affording ideal conditions to maintain appropriate storage temperature and humidity levels, and keep all wine free from natural sunlight and vibration. The cellar offers individual private vaults and industrial grade open steel racks for storage of large collections of wine.
In early 2006, the entire warehouse was renovated to proper wine storage specifications to eliminate light, moisture and vibration. In addition, the office space was reconstructed to include a wine lounge and media room to provide clients with a comfortable environment to enjoy wine and share ideas.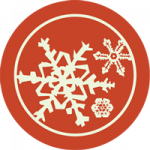 Two of the most important elements of wine storage are temperature and humidity. At lower temperatures wine develops too slowly, while at higher temperatures wine tends to age prematurely, devaluing and shortening its lifespan. Our warehouse is maintained at an optimal 55 to 57 degrees Fahrenheit and 70 percent humidity.Temperature levels are recorded every 5 minutes, 24/7 so our clients can be assured of the condition of their wine while in storage. We have installed a fully automated generator to provide backup power in event of electrical failure. The generator will provide power to refrigeration units as well as the security system ensuring continuous function of our physical plant. All of the refrigeration units are monitored through our security system to ensure proper function.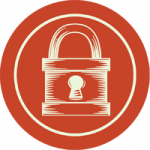 When it comes to preserving your wine investment, security is also of paramount importance. Our facility has a centrally monitored security system to guard against theft through a series of well placed cameras and motion detectors. Our system also provides an alert of the generator if it turns on due to power loss. All doors to the facility are secured with magnetic locks that can only be accessed by employee pass cards. A fire suppression system has been installed to protect against fire.
Please complete this form and send us your message.
Normal business hours:
Monday through Friday from 8:00 AM to 5:00 PM.
(Extended hours upon request)